A quick round-up of Sony's TGS 2017 conference
Monster Hunter World
Monster Hunter fans rejoice as Capcom finally announce the official release date for Monster Hunter World – January 26, 2017. On the worldwide launch, fans will be able to finally play the much awaited Monster Hunter World and you may be stuck for choice.
Both a collector's and digital deluxe edition will be available, sitting alongside the standard game. The collector's edition of the game will include an artbook, soundtrack & figurine all packed inside a limited edition box. The digital deluxe edition includes a bonus armour set, emblems, emote and hairstyles for your character. Also announced was a Monster Hunter World PS4 Pro console which, at present, appears to be exclusive to the Japanese market.
Left Alive
Square Enix revealed a brand-new title, Left Alive, which features character designs from renowned Metal Gear artist – Yoji Shinkawa. Toshifumi Nabeshima, of Armored Core fame, will be directing the game and Takayuki Yanase, also worked on the Metal Gear series and Xenoblade Chronicles X, will also be involved in the project. With a team helmed by seasoned gaming veterans, it's understandable that this game is already piling up the hype.
A teaser trailer was shown for the new survival action shooter during the TGS (seen below) and it certainly has a Metal Gear X Armored Core vibe to it which is by no means a bad thing.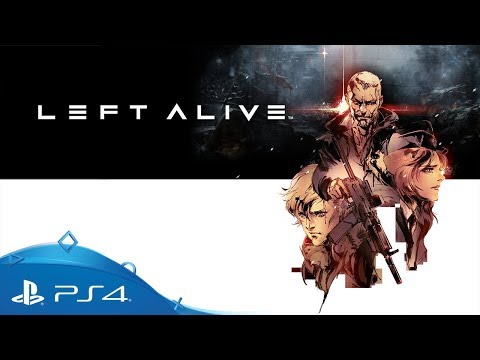 Zone of the Enders VR
That's right! Zone of the Enders is getting a remastered release on the PS4, releasing Spring 2018 in Japan. The newly titled Anubis: Zone of the Enders – Mars, is a remaster of Zone of the Enders: the 2nd Runner and features a ridiculous amount of enhancements.
Overhauled visuals make the game look as sharp as ever with 4K support on the PS4 Pro to boot. Remastered audio and surround sound will also be part of the package but arguably the most exciting announcement is full VR support for the game.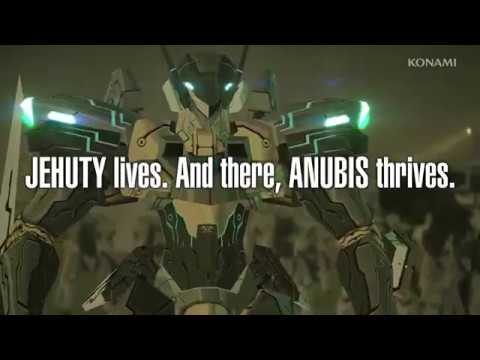 More trailers
A new trailer for the Shadow of the Colossus remake was shown during the conference showcasing the power of the PS4 and boy, oh boy, does it look good.
The Japanese trailer for Detroit: Become Human showing a little more footage from the game.
Earth Defense Force 5 also got a new trailer and it was chock full of ridiculous gameplay that we've grown to love from the series.
Final Fantasy XI is out today in Japan and features HD cutscenes and character models, full trophy support and other features including high-speed mode and the option to disable random encounters.
Dragon's Crown Pro, an updated version of Dragon's Crown, was also officially announced to be released 25th January next year. The game features 4K support for PS4 Pro alongside cross-play with PlayStation 3 and the PS Vita.
You can watch the full conference below and let us know your favourite announcements of the show in the comments section.