Microsoft and  Epic Games have released a new video for their upcoming title, Gears of War:  Judgement.
The new video gives fans an in-depth preview of the most intense and action-packed Gears of War campaign yet. The video is narrated by the game's hero and fan-favourite Lt. Baird and comes offering a sneak peek at the wealth of exciting new campaign features, including the dynamic Smart Spawn System, new weapons, dynamic defense scenarios, Declassified Missions, new player rewards, and more.
They have also revealed that the initial launch quantities of the tile will also come featuring a Games on Demand Xbox LIVE download token for the epic game that started it all, Gears of War.  This bonus gives both veterans and newcomers a fantastic way to re-experience the iconic game that sparked one of this generation's most beloved and critically-acclaimed franchises and connect with the prequel storyline of Gears of War: Judgment.
Enjoy the new video and let us know your thoughts via the comment section below.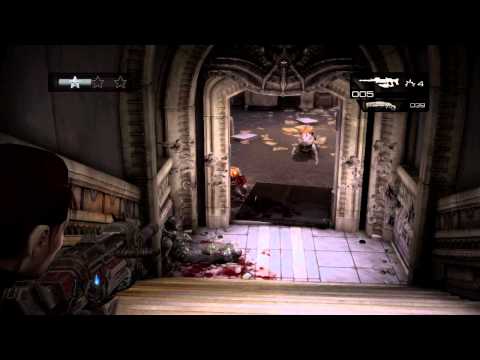 Gears of War: Judgement will be released for the Xbox 360 on March 22nd.